Thank you for not loving me, It taught me to truly love Myself. Not many of us have the destiny for Self Love. We die without experiencing it. Be Grateful that you have got the chance to Experience it.
Often, we complain that nobody loves us. Often we go on forcing others to Love us but to no avail. Lucky are the ones to get this opportunity not to be loved by others.
Accept yourself as you are and fall in Love with your own Soul. Not many can do this. Yes, they do fall in love, but to FALL. When you truly fall in love with yourself, you fall to RISE. Infact, then that falling in love becomes RISING IN LOVE because a person who can truly love himself can only truly love others.
These are the basics which need to be taught in our schools. Our children are deprieved of True Self Love and hence they live a Life of beggars. Our mind is conditioned wrongly and we need someone to feel loved in order to feel complete. We need to realize that loving ourselves is all that we need.
That's Freedom….True Freedom from Slavery….Freedom from Dependency.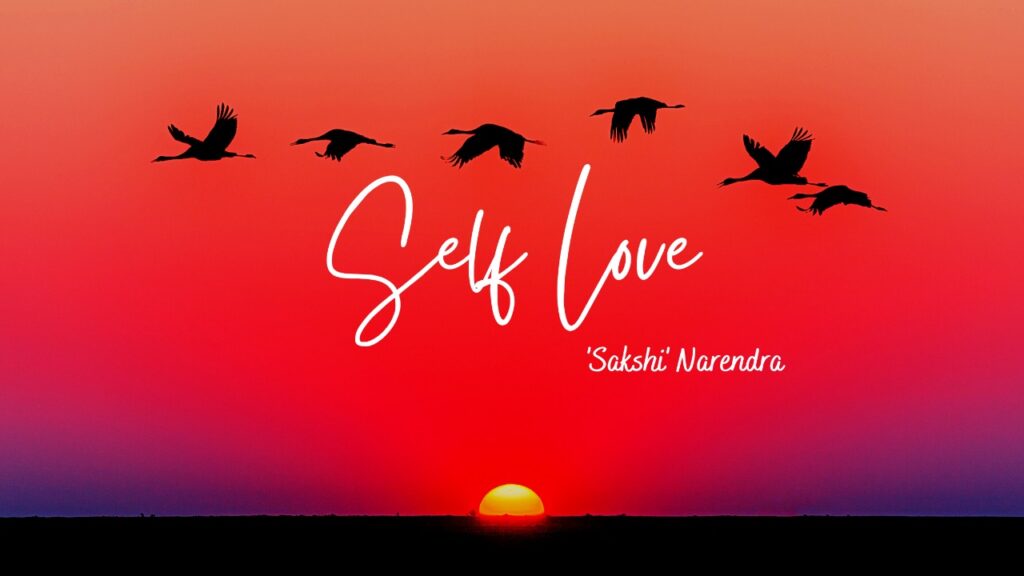 'Sakshi' Narendra@mysticvision.net